Click on the dates to get to the registration pages. If a workshop does not meet capacity the training may be cancelled. No refunds will be offered if cancellation occurs 7 days or less prior to a training date. You may find another individual to take your spot. 
No shows and cancellations of less than 48 hours will be charged a $60 cancellation fee for ASIST trainings.
2020 Training Calendar
WEBINARS
Adult Bereavement Education – August 27 @ 7:00pm
Parenting Through Grief – September 3 @ 7:00pm
Helping Others: Understanding & Responding to Emotional Distress – August 6 @ 1:30pm
Building Resiliency: Managing Stress & Anxiety During COVID-19 – August 10 @ 1:00pm
Caring for the Caregiver: How to Reduce Caregiver Stress & Prevent Burn-out While Supporting a Loved One – August 13 @ 11:00am
Compassion Fatigue – August 14 @ 10:30am
How to Develop Self-Compassion – August 17 @ 1:30pm
Building Resiliency: Emotional Regulation – August 18 @ 1:30pm
Helping Others: Understanding & Responding – September 9 @ 1:00pm

View previously recorded webinars on our YouTube page.
Building Resiliency: Managing Anxiety & Stress
Compassion Fatigue
Developing Self-Compassion
Get Real About Mental Health
Helping Others
Maintaining Social Connectedness
Managing COVID-19 Stress
Mental Health at Work
Mental Wellness for Healthcare Professionals
Navigating Mental Health Supports During COVID-19 Locally & Online
Parenting Through Grief
Understanding & Building Emotional Intelligence
Living Life to the Full
In eight enjoyable 90-minute sessions – one per week – this program helps people make a difference to their lives. Each session is expertly moderated and includes a free booklet.
Participants are taught how to deal with their feelings when fed up, worried or hopeless, and learn skills to help them tackle life's problems. Download the brochure here.
COVID-19 Update
We will be monitoring the situation over the coming weeks and will be releasing new scheduled ASIST, safeTALK and Suicide to Hope training dates.
Suicide Awareness
As we are currently unable to provide classroom-based training, we are proud to support the LIVING WORKS START program.
If you are looking for an interim solution for Suicide Awareness training, CMHA-WECB is offering the Living Works START program online for a discounted rate of $20 per person. You can purchase your individual license by clicking the link below. The discounted rate is valid until May 31st, 2020, and a portion of all proceeds are donated to COVID-19 relief efforts.
Purchase Living Works START
https://shop.livingworks.net/discount/ORG018?redirect=%2Fproducts%2Flivingworks-start
Mental Health Promotion in Windsor-Essex County – read the comprehensive WECHU report.
CMHA-WECB offers training programs and workshops for professionals, employers, educational institutions and the general public who work with or care for persons living with a mental illness. We offer programs in both English and French by qualified and certified instructors.
We also offer on-demand sessions of many of our programs throughout the year based on your group or organizational needs. For more information on how to request an on-demand training session, please click here.
ASIST
January 9 & 10, 2020 – FULL
February 20 & 21, 2020 – FULL
March 19 & 20, 2020 – FULL
March 21 & 22, 2020 – FULL
April 16 & 17, 2020 – Cancelled
May 7 & 8, 2020 – Cancelled
May 21 & 22, 2020 – Cancelled
June 25 & 26, 2020 – FULL
July 23 & 24, 2020 – FULL
August 20 & 21, 2020 – FULL
September 17 & 18, 2020
September 24 & 25, 2020
October 29 & 30, 2020
November 26 & 27, 2020
ASIST Tune-Up
May 14, 2020 – Cancelled
September 22, 2020
safeTALK
March 4, 2020
May 13, 2020 – Cancelled
September 22, 2020
Suicide to Hope
March 6, 2020
May 15, 2020 – Cancelled
November 2020 TBD
To download a comprehensive list of our workshops and training sessions, click here. 
CMHA Windsor-Essex offers training programs for professionals, employers, educational institutions and the general public who work with or care for persons living with a mental illness.
We are always happy to discuss your training needs and adapt our training programs, scheduling and fees on an individual basis as needed. If you would like information about CMHA offering a custom workshop at your location, please complete our 
Request for Workshop/Training
form and we will respond within two business days.
Dates requested are subject to availability. A minimum notice of four weeks is recommended for scheduling purposes.
Requests requiring development of new materials or significant alteration of existing content may be subject to an additional fee.
Workshop Fees
$200/hour
$100/hour for Non-Profits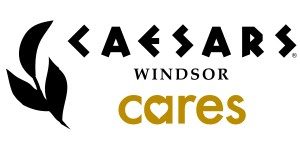 Thank you to Caesars Windsor! They are a Trail-blazing organization who recognize the importance of supporting the mental health of their staff and workers throughout Windsor-Essex. Caesars Windsor has made a three-year commitment to promoting the importance of mental wellness in the workplace and subsidize training sessions in support of mental health.