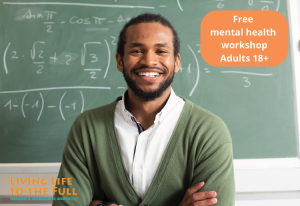 Want to feel happier, have more energy, gain confidence, enjoy better relationships, feel less stressed, and develop skills to deal with life's challenges?
Join a Living Life to the Full course!
Held ONLINE every Wednesday from August 16 – September 6, from 2:00pm – 4:30pm.
Please note that this training is now full.
Click here for additional training dates.