Location Map:
September 16, 2018
9:00 am to 12:00 pm
St. Clair College – Sportsplex
2000 Talbot Rd. W.
Windsor, ON

Canada
Add to Calendar (iCal) Add to Google Calendar
Online registration is now closed. You can register in person on Sunday morning at 9:00am.
Suicide Prevention Walk
Proudly sponsored by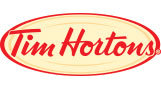 5K or 2K (rain or shine)
9:00am FREE registration (Sportsplex lobby or pre-register below)
9:30am Welcome and Opening Remarks, Walk to follow
There will be refreshments, entertainment and information booths all morning.