Location Map:
September 21, 2019
7:00 pm to 9:00 pm
Chrysler Theatre
201 Riverside Dr. W.
Windsor, ON

Canada
Add to Calendar (iCal) Add to Google Calendar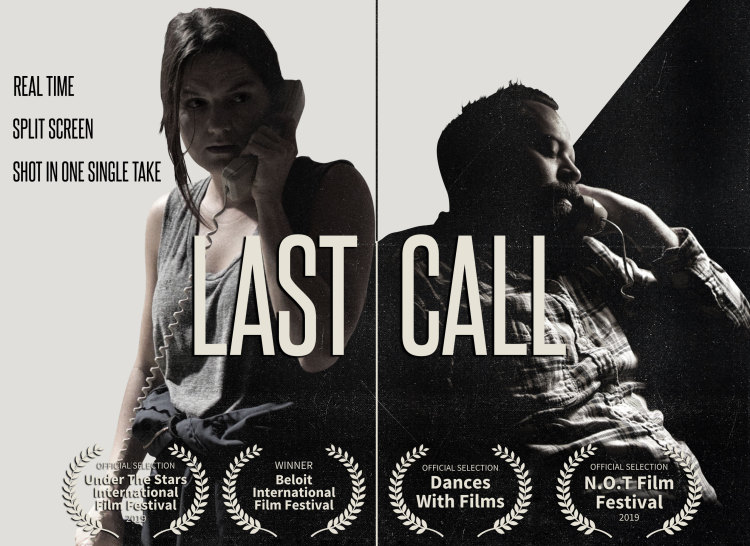 Shot in two true single takes, filmed simultaneously in two different parts of a city, Last Call, is a real time feature presented in split screen showcasing both ends of a wrong number phone call that has the potential to save a life. Last Call follows a suicidal alcoholic on the anniversary of his son's death. When he attempts to call a crisis hotline, a misdial connects him with a single mother working as the night janitor at a local community college. The split screen feature showcases both characters in real-time as they navigate a life-changing conversation.
A portion of proceeds will be donated to CMHA-WECB.
Watch trailer here.
Purchase tickets here.