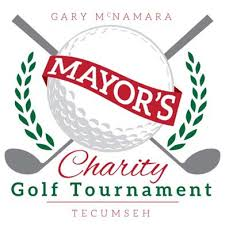 Join Mayor Gary McNamara for the 13th Annual Mayor's Charity Golf Tournament.
Download the registration and sponsorship form here.
We Help First's Peer Support Program is the beneficiary this year. This program offers emotional and practical support to Windsor-Essex First Responders and their families. A peer supporter has lived through a similar experience and is trained to provide their colleague with support after a traumatic or tragic experience within the workplace.
The goal of this program is to have all First Responders trained at the same level, follow the same level of service, and be certified utilizing the same language. Peer support has proven to reduce the impact of long lasting Occupational Stress or Post Traumatic Stress Disorder.
Visit the Facebook page here.