October 20, 2019
All Day
Add to Calendar (iCal)
Add to Google Calendar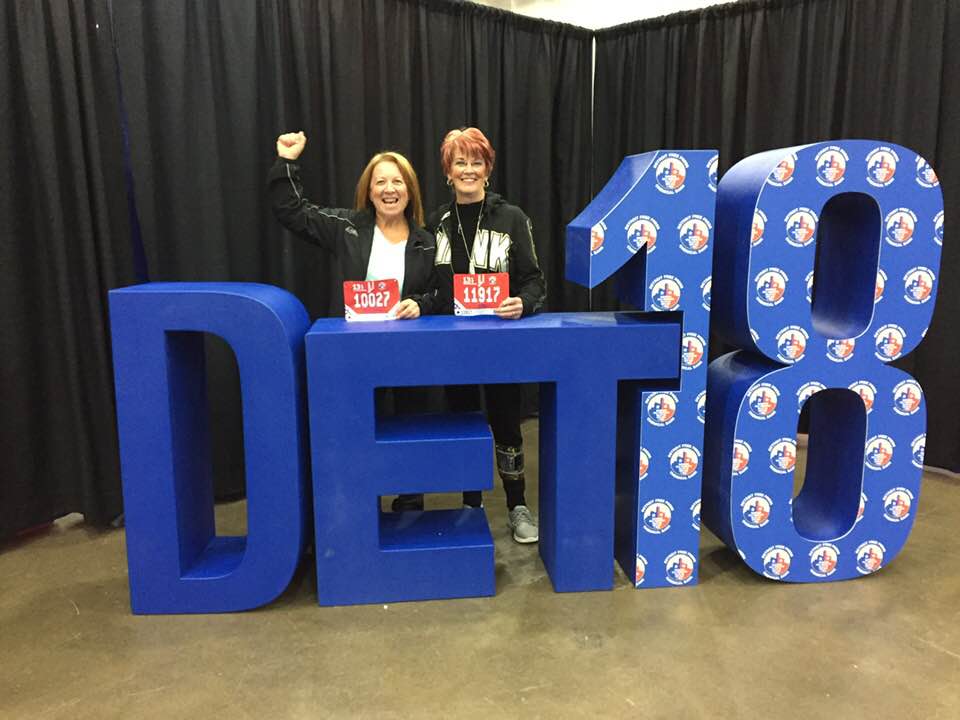 Commitment is not a sprint, it's a marathon.
Ten years ago CMHA-WECB became the exclusive Canadian charity partner of the Detroit Free Press/TCF Bank Marathon thanks to years of relentless work by Rose Wood.
Donations raised by participants support our Bereavement Program, which helps those dealing with the loss of a loved one.
Rose and Elaine Douglas, pictured above, have both lost a child. They have been participating in the marathon since 2009 – they do it to talk about their children, to let their emotions out and to heal themselves and other parents dealing with the loss of a child.
By choosing CMHA-WECB and joining our team, your fundraising efforts will provide grief counselling to parents like Rose and Elaine, and others grieving a spouse, a sibling, a loved one.
https://www.crowdrise.com/event/search/detroitmarathon2019/canadian+mental+health
Thank you.