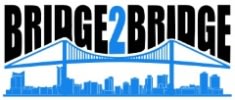 In 2020 Josh Horan ran from the bridge in Belle River all the way to the Ambassador Bridge, successfully raising over $10,000 for Windsor Regional Hospital Foundation… and he's at it again!
This year's focus is mental health initiatives, resources, and to help create more available services/ treatment to residents of Windsor-Essex. The Bridge 2 Bridge Marathon of Health is associated with, and supported by: the Windsor Regional Hospital Foundation, Hotel Dieu Grace Healthcare and Canadian Mental Health Association of Windsor-Essex.
You can join Josh for a virtual run. To register or donate, please
click here
for the event website.