Thank you for your support. Orders have now closed. Flowers can be picked up at the CMHA office before 4:30pm on Wednesday, May 12.
If you would like to make a donation in memory of Cynthia, please click here.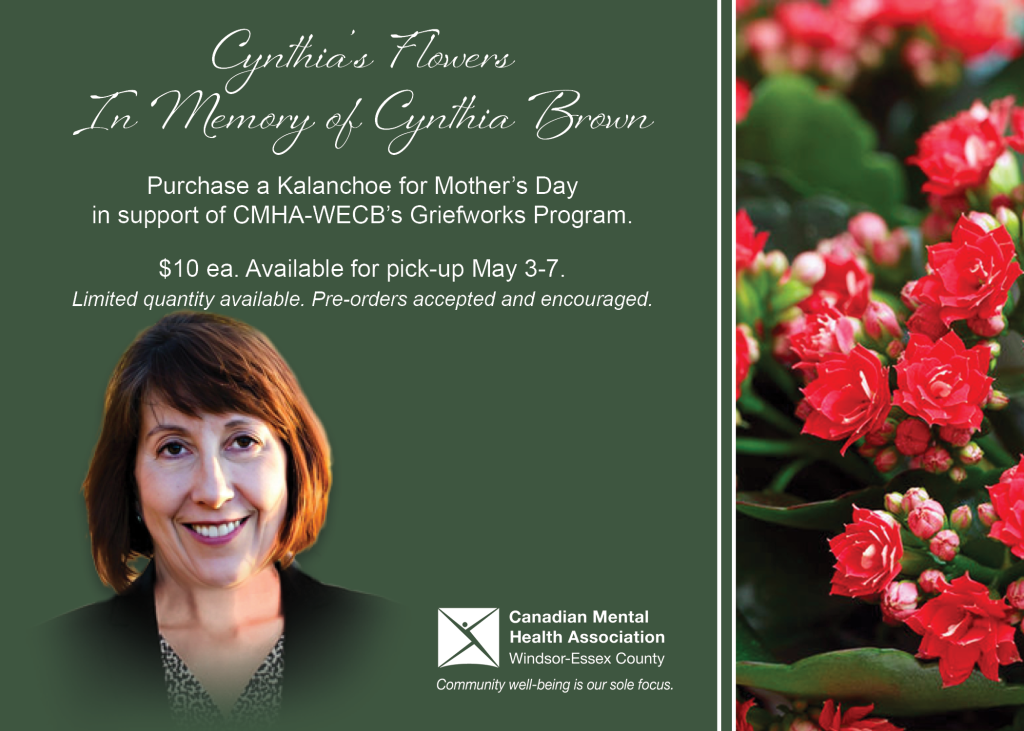 In memory of CMHA-WECB colleague Cynthia Brown; a loving tribute by her son Dan.
Proceeds will support the Griefworks Children's Bereavement Program, which provides a continuum of support for individual children, families, professional caregivers and the child's social environment, to assist children to effectively deal with bereavement issues and the trauma that often accompanies an unexpected loss or death.
Orders may be picked up at CMHA-WECB (1400 Windsor Ave.) beginning on May 3rd from 8:30am-4:30pm.